Why You Need Support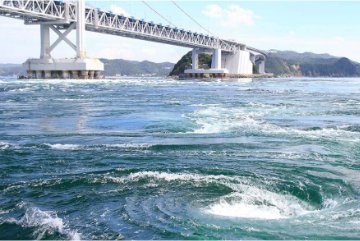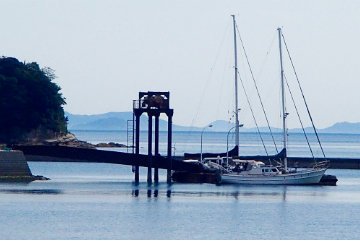 Cruising in Japan, although wonderful, is different from almost any other place in the world. There is, for example, almost no anchoring, so one typically moors in fishing ports (which present their own challenges). Japanese bureaucrats are occasionally inconsistent and pedantic. English is rarely spoken or understood. Some parts of Japan have strong currents and high tides, while other areas can have heavy fog. Typhoons are a risk, especially from August to October.
How We Can Support You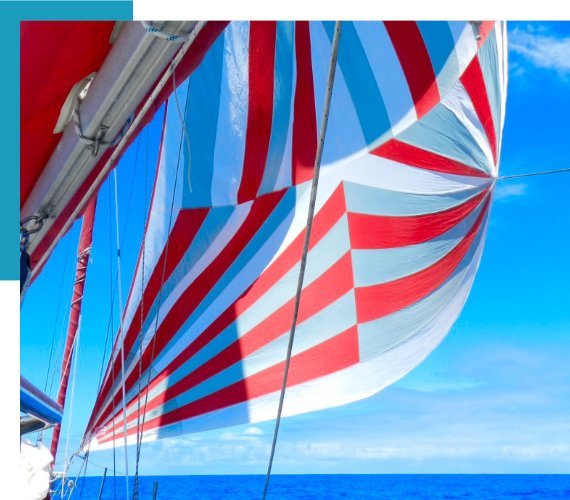 Advising on regulatory policies, procedures, and paperwork.
Serving as a Clearance Agent when the cruiser enters Japan.
Serving as an ongoing point of contact for government officials.
Advising and assisting on setting up a boat for cruising Japan.
Preparing and periodically updating a Japan Voyage Plan.
Recommending moorage locations.
Making marina and Umi no Eki (Sea Station) reservations.
Arranging for fuel delivery in fishing ports.
Advising on the locations of fixed fishing nets.
Providing weather forecasts and/or advising on the use of local weather services.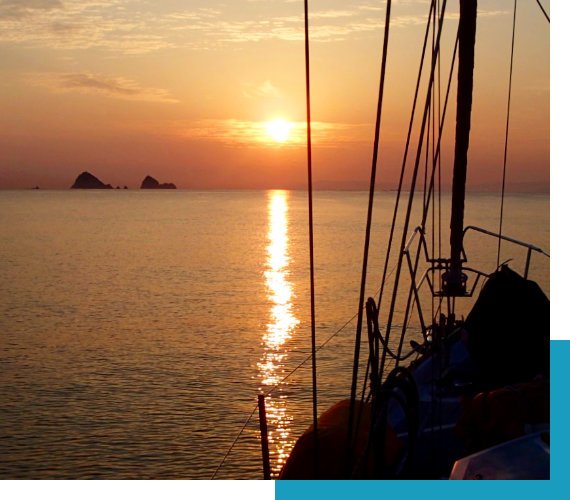 Helping clients access and use new pec, Japan's digital-charting software.
Providing advice on typhoon avoidance and moorage options.
Providing tide and current information.
Introducing boat-repair and haul-out facilities.
Helping to arrange cell phone and Internet connectivity.
Accepting delivery of, and forwarding, packages and mail.
Maintaining boats and arranging repairs while the owners are overseas.
Advising on cultural differences and intercultural communication.
Advising on sightseeing opportunities and helping make land-based sightseeing arrangements.
Providing interpretation services, in person or over the phone.
Four Ways to Get Support
Recognizing that a one-size-fits-all approach does not suit the reality of cruising, Konpira Consulting develops a program to meet the goals, requirements, limitations, and budget of each cruiser. As a general guideline, though, we support a cruising client in one of four ways.
Comprehensive Support
From entering to leaving Japan, regular (often daily) advice and assistance on all aspects of cruising Japan.
Japan Cruising Orientation
A one-month program to prepare the client for exploring Japan on their own.
Emergency Support
An "insurance" program to provide the cruiser with support at the time of an emergency, such as a collision with another boat, an encounter with a fishing net, or a medical crisis.
Ad Hoc Support
A program that allows the client to ask Konpira Consulting for advice and assistance as they cruise Japan.
Optional Services
Clearance Agent
Handle all the advance and arrival paperwork for the client's entry into Japan.
Cruising Agent
Provide ongoing advice and assistance regarding compliance with regulatory procedures, including serving as the client's main point of contact for Japanese officials.
In-person Cruising Orientation and Preparation
Go to the client's location to prepare and discuss the voyage plan, provide information on the unique aspects of cruising Japan, and help get the boat ready for Japan.
On-board Support
Subject to schedule limitations, travel with the client to help them get used to the unique aspects of cruising Japan, such as how to moor in fishing ports, avoid fishing nets, and interact with local residents and government officials.
Got Questions?
Contact us for information on how Konpira Consulting can help you have a wonderful Japan cruising experience.
Contact Us
Service Examples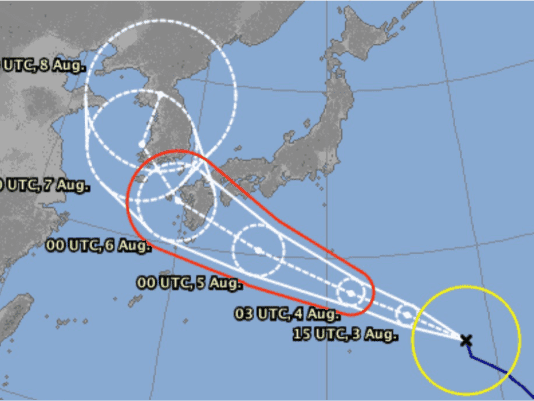 Staying Safe
For a Marshall Islands—flagged motor cruiser, for which Konpira Consulting is providing comprehensive support, we advised them on avoidance strategies for an approaching typhoon and negotiated special permission for them to moor at a private pontoon in a well-protected harbor.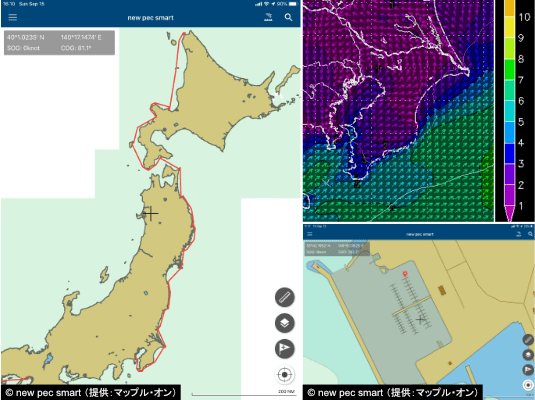 Passage Planning
For an American sailboat, Konpira Consulting prepared a Master Voyage Plan for them to go from Wakkanai, Hokkaido, to Yokohama as quickly as possible. Along the way, we provided 1-2 day passage plans, weather advice, and pin-point moorage recommendations.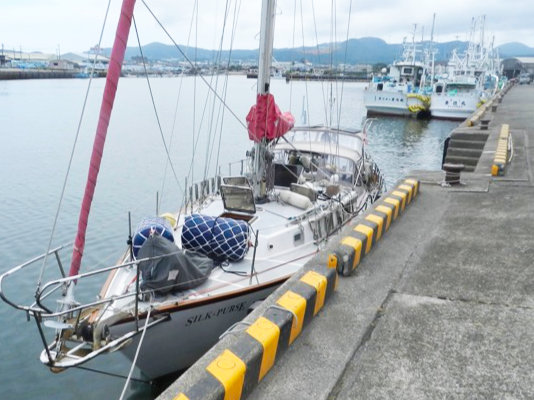 Mooring in Fishing Ports
Konpira Consulting helps ensure that clients have the knowledge and equipment necessary for mooring in fishing ports, which is where a typical cruiser spends about 80% of their time.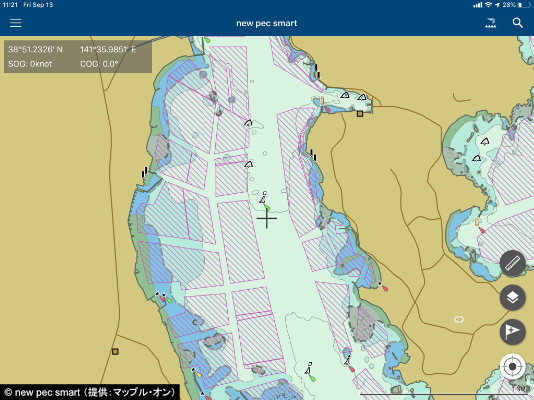 Avoiding Fishing Nets
Konpira Consulting advises clients on the locations of fixed fishing nets along their routes, in this case oyster beds near the entrance to Kesennuma, Miyagi.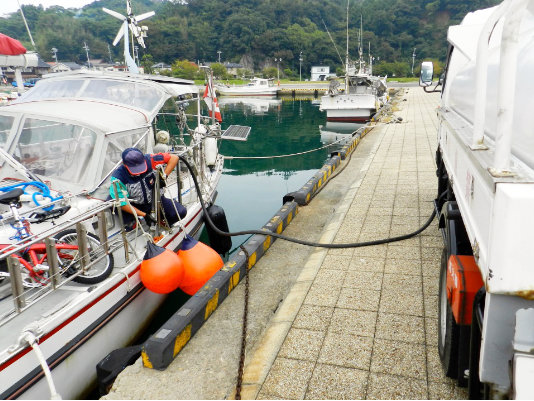 Arranging Fuel Deliveries
Arranging for fuel deliveries to clients moored in fishing ports is one way that Konpira Consulting helps make cruising Japan as stress-free as possible.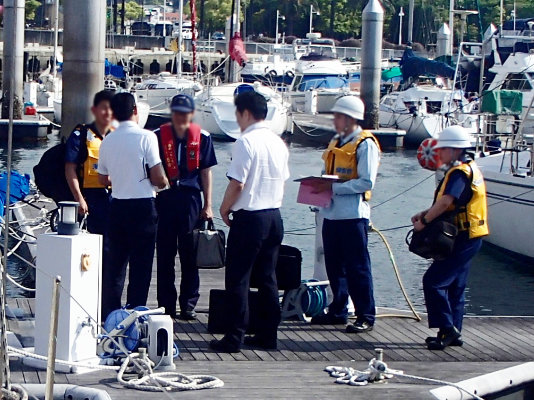 Dealing with Officials
Understanding how to deal with Coast Guard, Customs, and other officials is an important aspect of "harmonious" Japanese cruising.
Testimonials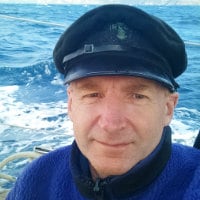 Kirk did three main things for me in 2021: Helped me to sail into the country; helped me to decide where to leave my boat until the following year; and helped me with a cruise that I did in the Seto Naikai. He is very well connected in Japan, knows everyone, is very well informed about different harbors, boatyards, etc., and, of course, speaks fluent Japanese.
I found that he had invaluable advice on going places and getting things done in Japan. He could also be a project manager and / or an intermediary with a boatyard if there was a language problem. I have never used an agent / consultant like this before, but for me it was money well spent.
Francis, S/V Plainsong
January 2021–Present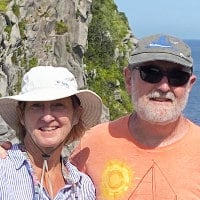 We arrived in Japan from Guam during the Covid crisis. Prior to our arrival we became acquainted with Kirk through his website and other cruiser recommendations. He was able to use his knowledge of the bureaucratic processes in Japan to make our entry go very well. We continued to cruise in Japan for another three months.
Kirk was incredibly helpful in recommending ports and cruising routes and setting us up with contacts in many of the harbors we visited. We thoroughly enjoyed our first season in Japan, largely due to the professional assistance from Konpira Consulting, and we look forward to another great season in Japan.
Rob and Kathleen, S/V Capaz
December 2020–Present
We came to Japan in the difficult Corona year 2020. Due to the pandemic, we had to shorten our sailing trip through the southern Japanese islands considerably. We owe it to Kirk that this trip nevertheless turned out to be a unique experience that we wouldn't want to miss. Whether with the entry formalities and other official contacts, the travel planning with a lot of useful port information and sailing directions, even the proper docking equipment for the sometimes quite demanding fishing ports, the organization of excursions on the islands (always with very interesting local guides) or the care and maintenance of the boat during our absence – there was no topic where he was not a huge help to us.
By the way, Kirk is not only a very committed and intimate connoisseur of the Japanese yacht scene, but also an extremely personable and large-minded interlocutor who clearly enjoys bringing the visitor closer to his host country with its rich history and culture as well as its beautiful landscapes.
Hans and Sylvia, S/V Alumni
March 2020–Present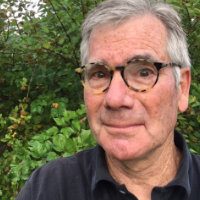 I just concluded a passage from Portland, Oregon, to Yokohama, Japan, spending about a month moving from a Wakkanai, Hokkaido, landfall to Yokohama Bayside Marina, where I left my 60' s/v Elcano.
I had the excellent assistance of Kirk Patterson of Konpira Consulting for the month I spent in Japan and recommend him most enthusiastically for help understanding and navigating through the complexities of Japan. He knows boats, having circumnavigated Japan solo and made numerous offshore passages; he knows Japan and the considerable Japanese marine bureaucracy, having lived there for decades; he is fluent in Japanese and he is well known in the marinas and sailing communities around Japan.
In addition, he is a valuable source of local weather forecasts, local charts, and fishing gear hazards, which are ubiquitous, and the specifics of where to find moorage in ports.
Todd, S/V Elcano
July 2019–March 2020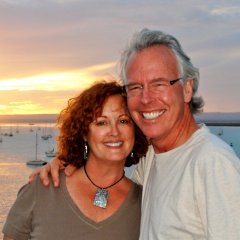 Kirk's services have made ALL the difference in our experience cruising Japan. Local knowledge is the key to successful coastal cruising, and Kirk has loads of it, from his many years living and cruising all over Japan.
He has enabled us to get truly off the beaten path, to wonderful locations that are not described in any sailing blogs, English language travel guides and web sites, or any other source we have found. We have used an agent in rare instances in certain countries we have visited, but Konpira Consulting is much more than that. We've put over 42,000 miles under our keel, but Japan is distinctly different (and in some ways more challenging) than any country we've ever cruised.
Kirk has been an aid to us in outfitting our boat for the unique demands of mooring in Japanese ports. His help in interfacing with local port officials when required has been invaluable. He has advised us on regional weather and navigation resources, and on typhoon strategies. He has local contacts in numerous ports, and also has assisted us in receiving shipped parts from abroad.
Even setting aside the countless hours of time and the hassle factor we'd be grappling with without his guidance, we would be missing so many fascinating destinations and cultural experiences.
We couldn't imagine cruising Japan in any rewarding way without Kirk's insight and advice.
Val and Stan, M/V Buffalo Nickel
May 2019–Present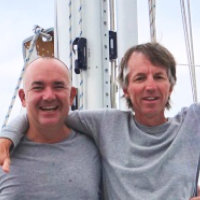 We spent four months sailing through Japan, from Chichijima, along the southern coast of Kyushu, through the Seto Naikai to Wakayama where we departed from Japan for Alaska.
Kirk's recommendations and introductions shaped our visit to Japan. His advice on bureaucracy, culture, language, his suggestions of beautiful, historic and strategic harbors greatly enriched our experience in Japan. In our extensive research on cruising Japan, we found Kirk to be the best source of current information for foreigners cruising there by yacht.
Kirk's own extensive sailing experiences in Japan have helped him build a deep knowledge base of harbors with a wide network of local people to call on throughout Japan. He responded immediately to our questions and we spent many hours discussing routes, logistics and other details. There are few foreigners visiting by yacht and so there is limited information that we found in English.
One of our regrets is that we did not meet Kirk when we first arrived in Japan. It would have been helpful to have had his assistance when we cleared into the country. Our other regret is that we were not able to spend another season sailing in Japan.
We hope you are able to cruise Japan and that Kirk can be your guide to this amazing country.
Doug and Morgan, S/V Tumbleweed
May–July 2019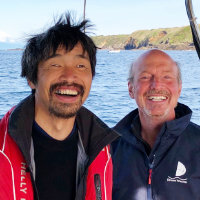 In the spring of 2019, Hiroyuki Iwamoto set out to be the first blind person to sail across the Pacific, from San Diego to Japan. He was accompanied by Doug Smith, who had no sailing experience prior to this adventure.
Kirk was a behind-the-scenes advisor to Hiro and me from the very inception of the Voyage of Inspiration on everything from equipment selection and weather routing to Japan entry procedures.
Having sailed solo to Japan and around Japan and being fluent in Japanese, Kirk is eminently qualified to support foreign cruisers in Japan. I can think of no person better able to assist sailors interested in sailing to and around Japan. I highly recommend him.
Doug, S/V Dream Weaver
March 2018–June 2019
Got Questions?
Contact us for information on how Konpira Consulting can help you have a wonderful Japan cruising experience.
Contact Us