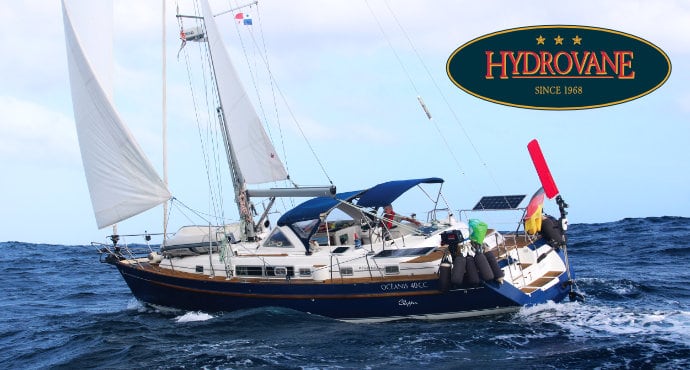 I am pleased to announce that Konpira Consulting has become the exclusive agent in Japan for Hydrovane windvanes.
Having used a Hydrovane on my 40' steel cutter, Silk Purse, for 11 years (including four years cruising the B.C./Alaska coast, a Pacific crossing, and a three-year Japan circumnavigation, all solo), I can honestly say that it is a remarkable, reliable, and robust piece of equipment. It not only efficiently and precisely steers a sailboat in winds of all strength and from all directions, but it also serves as a back-up rudder if the boat's main steering system fails (as happened once to me off the Tohoku coast).
In addition to my own personal experience, I was prompted to approach Hydrovane about becoming their Japan agent because of the many Japanese sailors who came up to me in marinas and fishing ports and expressed a strong interest in my Hydrovane.
A Hydrovane is a boat's best crew member, providing skippers with the peace of mind and confidence to realize their cruising dreams. For ease of use, versatility, and reliability, Hydrovane surpasses all other systems.
If you're interested in learning more, please check out our new Japanese-language website as well as the main Hydrovane website.
And, of course, feel free to contact me directly for more information.