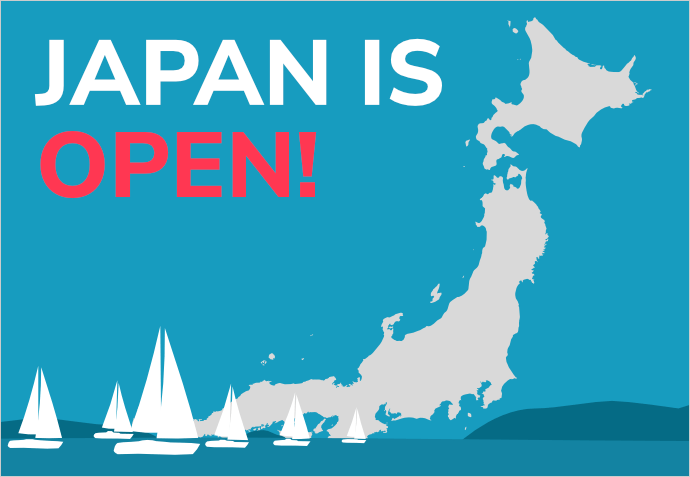 After keeping its borders more tightly closed and closed longer than most countries, Japan has finally announced that it will open to foreign visitors from October 11. This includes reinstituting visa-free entry for citizens from about 100 countries and eliminating the cap on the number of visitors. And, to attract more tourists, Japan will introduce a nationwide travel discount program.
Foreign visitors will be required to be triple-vaccinated or to submit a negative Covid test result before arrival. Other details about Japan's opening to foreign visitors have yet to be announced.
The Japan Times' article about this announcement
So, finally, cruisers can start making plans to visit Japan. Japan is one of the world's great cruising grounds—many positives and very few negatives. In the past, few people thought about cruising Japan (except as a stepping stone on the way to Alaska / Canada), but, judging from the many emails I have received over the past couple of years, there is now a real buzz in the international cruising community about the wonders of Japan.
Many of the inquiries I get are about the best route for cruising Japan after arriving. That depends, of course, on where a cruiser enters Japan and how long they want to stay, but Japan is a very big country with unlimited cruising opportunities and routes. Those considering coming to Japan might therefore find my seven-part series on Japan Cruising Routes to be of interest.