Charters
In a charter, the client picks the dates and provides an overview of their interests, based on which we put together a general itinerary for the skipper's guidance. Then, once on board, the client coordinates with the skipper about where to go and what to do each day, depending on the weather, the client's preferences and schedule, and other factors. (Because of Japanese regulations, bareboat charters are not allowed and so all charters are led by a licensed skipper.)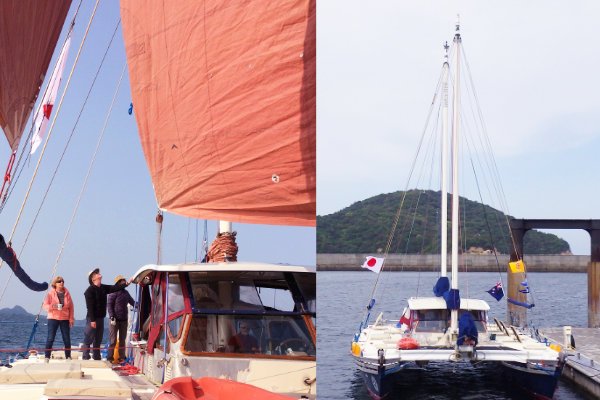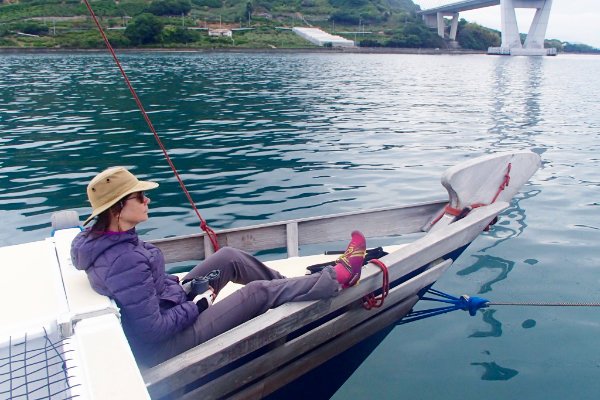 Tours
In a tour, Konpira Consulting works with the client to put together an itinerary that fits their needs and interests: Temples and Shrines – Japanese Cuisine – Hot Springs – Cultural, Political, and Industrial History – Gardens – Hiking – Bicycling – and More. The tour can be as action-packed or as leisurely as the client wants.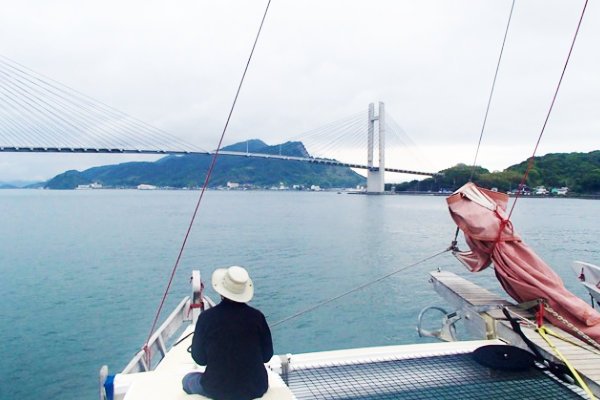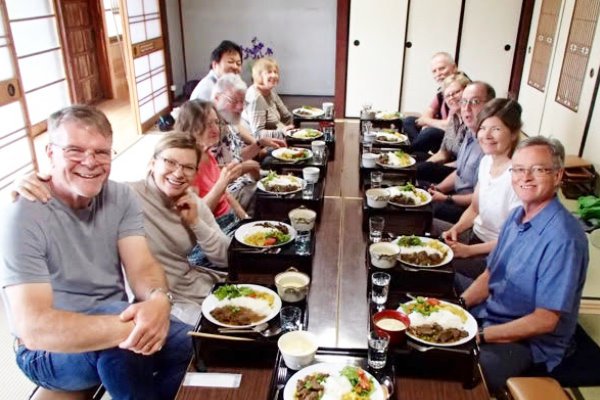 Service Details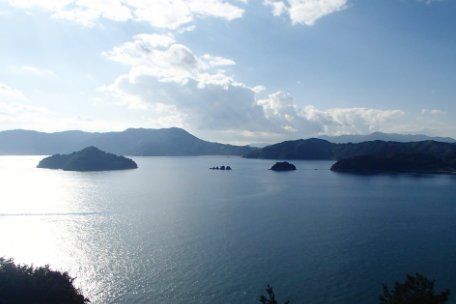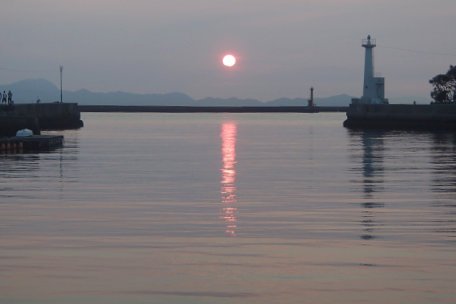 Location
The catamarans are located in the lovely Seto Inland Sea and so most charters and tours take place there. It is a marvelous cruising area, with a rich history and culture and moderate sea conditions.
For adventure-oriented clients who want to get off the beaten track, however, we can arrange more far-ranging charters and tours. For those clients, we highly recommend circumnavigating Shikoku or Kyushu, exploring the Goto Islands off the west coast of Kyushu, or going up the Sea of Japan coast (Kirk's personal favourite).
Crew
The skipper is a native English speaker with extensive offshore and Japanese sailing experience, and he is supported by a bilingual assistant.
Kirk, the founder of Konpira Consulting and with extensive knowledge of Japanese history, culture, and current affairs (he has a Ph.D. in international relations, specializing in Japanese studies), may be available to serve as the tour leader.
Pricing
Pricing is based on a fixed daily fee (minimum three days) for the boat for up to six guests, with a per-person fee for each additional guest (maximum total of eight guests). The fee is generally all-inclusive, covering meals (usually breakfast/lunch on board, dinner on shore), land excursions, moorage fees, and other expenses. Alcoholic beverages and some other incidental expenses are the responsibility of the guests.
Tours are typically more expensive than charters because they involve more advance planning, offer more land excursions, and generally offer a higher level of service and cuisine. For that reason, to put it simply, a tour is the better option for those primarily looking for a Japan experience while a charter is better for those primarily looking for a sailing experience. Of course, though, a blend of the two can be arranged.
Country Life Experience
As discussed in Japan Kayak Tours and Country Life Experience, Konpira Consulting arranges unique opportunities to experience daily life in the Japanese countryside. These can be organized in combination with a yacht tour. Please contact us for more information.
Got Questions?
Contact us for information on how Konpira Consulting can organize a unique yacht charter or tour in Japan.
Contact Us
Experiencing Japan in a

Two-Week Land-and-Sea Tour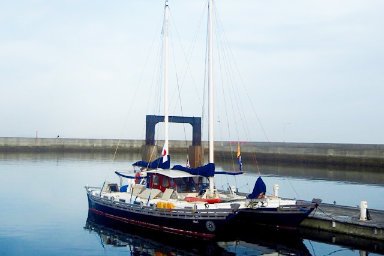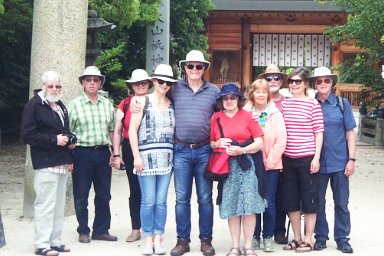 For a group of 10 Canadian sailors, all members of the Bluewater Cruising Association (BCA), Kirk Patterson organized a two-week land-and-sea tour in 2017. The tour started with three days on an island in the western Seto Inland Sea to give participants a feel for life in the Japanese countryside (and to overcome jet lag).
We then boarded a 55' catamaran for a week of cruising and sightseeing, typically sailing for the morning, checking out local sights in the afternoon, relaxing in a Japanese bath before dinner, and then having a delicious gourmet meal (washed down with lots of sake).
The land excursions included:
A tour and tasting at a sake brewery;
A tour of an Imabari towel factory;
A guided walking tour of a local village;
A one-day bus excursion to Konpira Shrine and Japan's oldest kabuki theatre, followed by a hands-on lesson in making (and eating) udon noodles;
A tour of a very "modern" Buddhist temple and "museum."
The last three days were spent in Kyoto, staying at a traditional inn in the heart of the city and exploring temples, shrines, and gardens.
Video, Photos, and Comments
The video below is from a local television program that reported on the two-week tour. Although the video is in Japanese, it gives a feeling of what both the ocean and land portions of the tour were like.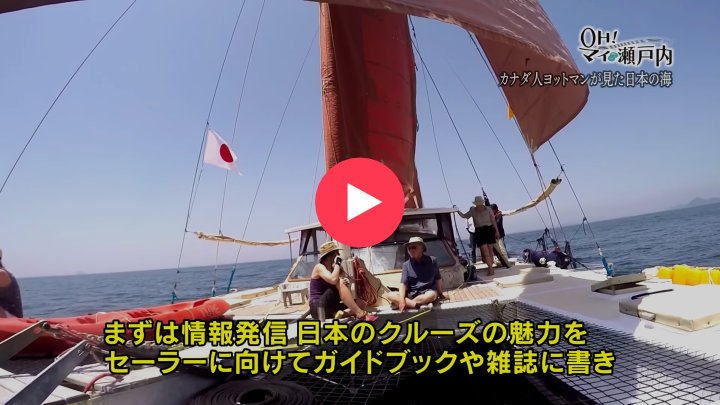 Comments from the Participants
Here are some comments from the BCA Past Commodore and the participants.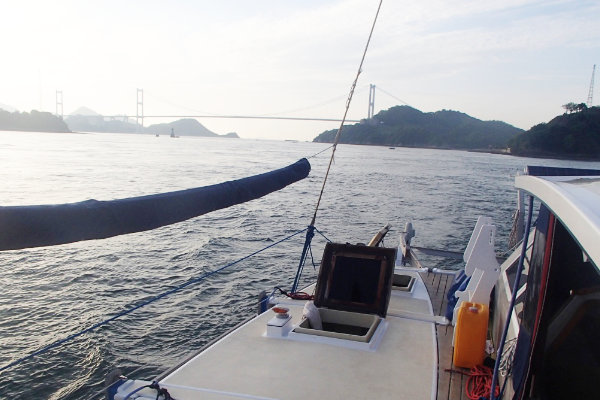 Kirk Patterson, recipient of Bluewater Cruising Association's Doug Mitchell Memorial Single-Hander's Award in 2016, is eminently qualified as a tour organizer and leader. As coordinator of the 2017 BCA Japan Rendezvous, Kirk demonstrated excellent leadership and top-notch organizational skills. His intimate familiarity with and knowledge of Japanese culture and history, his fluency in the language, and, of course, his personal cruising experiences (he was the first non-Japanese sailor to circumnavigate Japan in 2013-2015) added immeasurably to the success of that tour. Kirk has been great to work with and BCA looks forward to a second tour under his leadership in 2020.
Jennifer, Past Commodore, BCA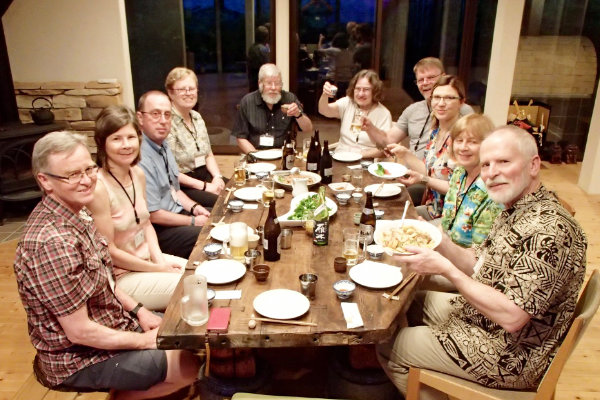 In May 2017, we joined an incredible two-week trip to Japan superbly organized by Kirk Patterson. The trip was well beyond anything we could have dreamed of. It was a once in a lifetime experience that we will cherish forever. Kirk's attention to detail came through in every aspect of the trip from exquisite culinary experiences of fantastic multi-course meals to fascinating cultural experiences, and best of all getting a chance to meet wonderful local Japanese people across many walks of life. Kirk is engaging, intelligent, and thoughtful, with extensive knowledge and passion for Japanese culture and people.
Deb and Jeremy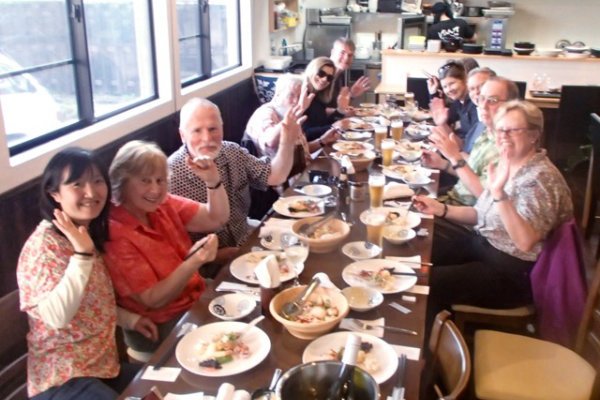 Kirk was an excellent guide for our cruise, with so many contacts that made our trip special, including the lunch in Imabari and the Nio Yacht Club party. He definitely did a tremendous amount of preparatory work and pre-trip planning, which meant that everything went very smoothly. His easy-going, unflappable nature made for unstressful days. His Japanese-language skills and knowledge of Japanese culture – religion, onsen, ryokan, kampai traditions – all made the cruise a unique and unforgettable experience.
Nancy and Stephen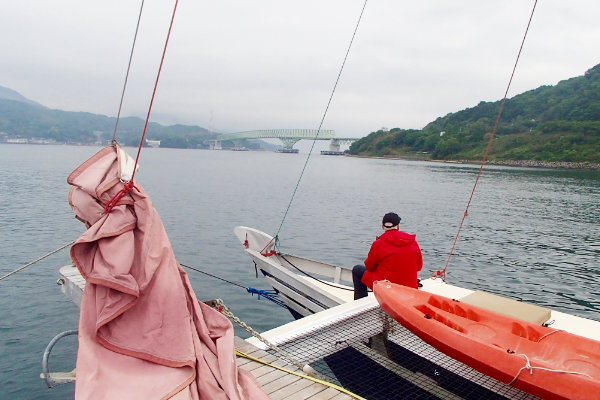 After returning home from our 2017 sailing experience with Kirk Patterson we felt we would very much like to go to Japan again. Kirk did an amazing job of organizing our time in the delightful island ports by working with friends and officials in each town to optimize each day's excursions to local historic sites, restaurants, traditional industries, and yes, the wonderful onsens. Our written itinerary included a description of each town and its historic structures.
As Kirk guided us through towns, shrines and temples, he gave us an insight into past and present Japanese culture. His fluency in Japanese made it possible to enjoy interacting with his local sailing and business friends, and local residents. We had wonderful meals and social evenings. The only element that Kirk could not deliver was wind, but cruising among the beautiful little islands on the Seto Sea was nevertheless a unique educational adventure for us. We enjoyed our time on the boat, relaxing and making new friends.
The experience with Japanese culture that Kirk provided gave us the confidence to travel on our own to Nara and Kobe.
Jacquie and Chris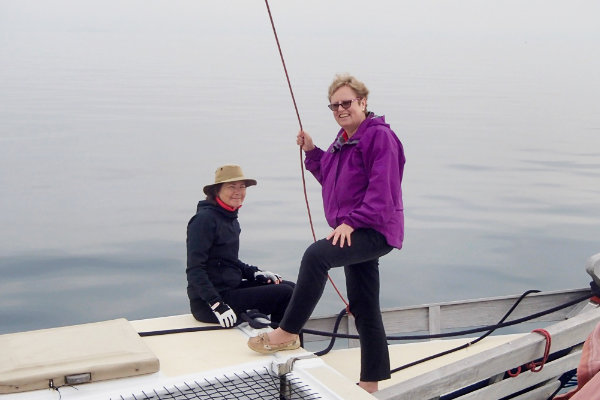 Ten BCA members were successful in securing positions onboard s/v Tiare, a 55 foot catamaran, in May 2017 for BCA's first-ever Rendezvous charter tour, arranged by Kirk Patterson. Kirk, a past member of BCA, sailed from BC to Japan in Silk Purse and now resides in Japan.
We were two of those BCA members excited to see Japan as a sailing destination. Little did we know that our host would not only set up a tremendous sailing opportunity, but would also assist us in experiencing insights into Japan's history, culture, cuisine and economics. Sailing in the Seto Inland Sea in many respects is similar to the Gulf/San Juan Islands – albeit with much heavier commercial ship traffic and a network of bridges hard to imagine. Going ashore is an entirely new experience. The cuisine was outstanding and the engagement of the local community in catering to our enjoyment of this adventure cannot be overstated.
The Rendezvous organized by Kirk was an easy way to gain confidence in travelling to these waters, and having him as an interpreter was a huge benefit onshore and on the water. The opportunity for developing a full charter industry in Japan is an exciting prospect, but, in the interim, this was a tremendous way for us to experience Japan's Inland Sea.
Lynn and Stephen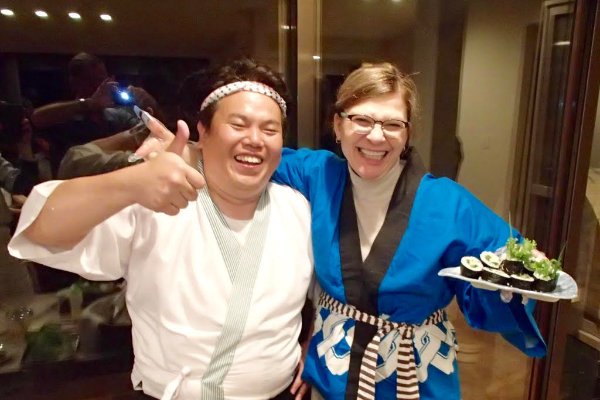 We had a fantastic time touring around the Seto Inland Sea, the neighbouring villages, and a couple of cities over a two-week period, together with a group of eight other Canadians. Our accommodations were split between our stay aboard an interesting wooden sailboat, home stays, and small local hotels. We had an amazing number of unique cultural experiences at every turn. Japan is an incredible country!
Kirk Patterson organized our itinerary along with daily special events and I was always impressed at the way everything came together so seamlessly and without awkward delays. Kirk was able to organize events that were interesting, informative, and appropriate for the diverse interests of our group. He is perfectly comfortable speaking both English and Japanese and has a wealth of knowledge regarding Japanese history and culture, which he was able to share as we went along. I would highly recommend Kirk Patterson.
Mary and Glen