Circumnavigating Japan: Entering from the North
Would-be Japan circumnavigators coming from Alaska clear in at Wakkanai, the country's northernmost port, in June-July. From there, they do a fairly leisurely passage south, exploring various interesting places along the west coasts of Hokkaido and Honshu. After stopping at Fukuoka to do a quick visa run to Korea, they then explore the Seto Inland Sea, leaving the boat there or in Kyushu for the winter.
In April of the next year, they ride strong northerly winds south, visiting the many special attractions along the west coast of Kyushu and going quickly through the Ryukyu Islands to Ishigaki. In early May, the winds moderate and turn southerly, allowing for a more leisurely island-hopping north back through the Ryukyu Islands, to the east coast of Kyushu, along the south coast of Shikoku, and back into the Seto Inland Sea. After doing another Korea visa run, they do more cruising of the Seto Inland Sea before leaving the boat in the area for a second winter. (It's possible to leave one's boat in Okinawa but, because of the many typhoons, it's not recommended).
The biggest challenge of that second year is dealing with a local species of sargassum seaweed (hondawara in Japanese). It is a major inconvenience for cruisers, fouling propellers and requiring a constant, vigilant watch when underway. Clinging to underwater rocks in southern Japan, it is released in the early spring and catches the Kuroshio current to flow north to Kyushu, Shikoku, and southern Honshu, occasionally entering the Seto Inland Sea. It is worst in the Ryukyu Islands in April-May, but, perhaps due to climate change, the hondawara patches are getting bigger and more numerous, lasting longer, and flowing further north. So it's helpful to have a GoPro camera or other means to check your propeller and gear to allow you to dive and clear away the seaweed.
In year three, circumnavigators leave the Seto Inland Sea in April and go north up the Pacific coast, to Kushiro, Hokkaido, and beyond. Along the way, they will encounter many single-handed fishing boats on autopilot (like the one that hit a German cruiser at night a few years ago!) and a lot of cargo ships (crossing the shipping lanes is like a rabbit trying to cross a rush-hour expressway—see attached screenshot from when I was crossing a shipping lane near Nagoya). And, from Tokyo north, they will encounter a lot of fog. It's not the most relaxing passage, but the interesting sights and friendly people make it a memorable experience nonetheless.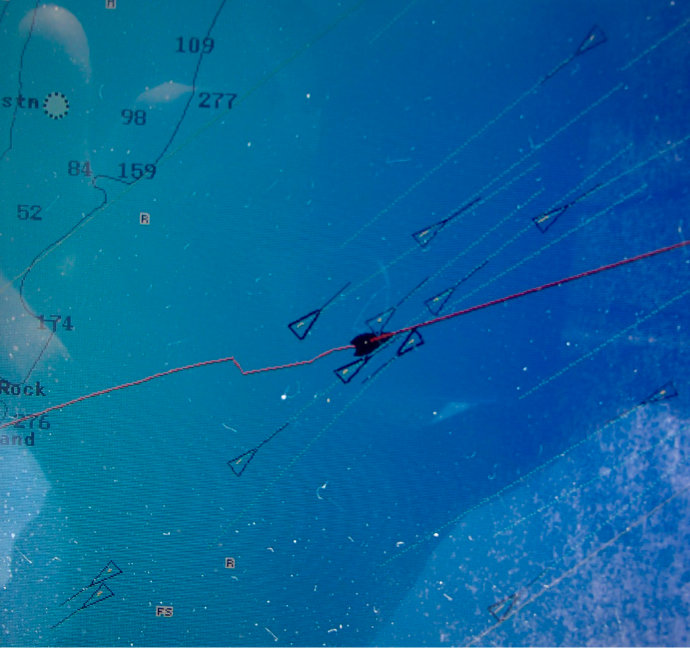 In addition to the places mentioned in other parts of this Japan Cruising Routes series, here are some of the highlights along this circumnavigation route.
Fukuura
One of my best discoveries in six years of cruising Japan was Fukuura on the west coast of the Noto Peninsula in the Sea of Japan. In the Nihon Shoki Chronicles of Japan, issued in 720, its excellent natural harbor, with north and south arms, was mentioned as a safe port for ships going to/from Korea. In the late 19th century, it was home to Japan's first wooden, Western-style lighthouse and to the first Coast Guard station on the Sea of Japan. Today, it's a very quiet, almost deserted, village—walking along the narrow streets on the steep hill overlooking the port, one is transported back to life in the 8th century.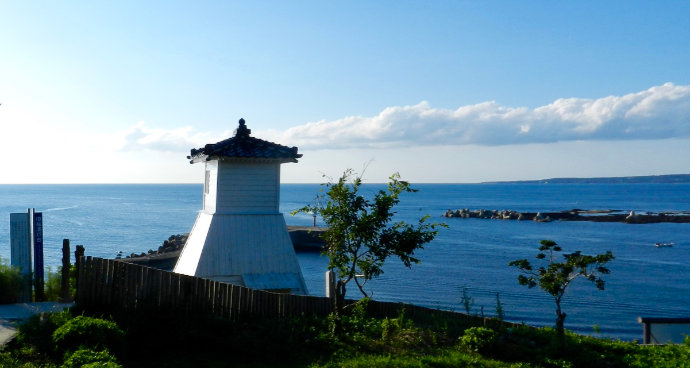 Amami Oshima
Amami is a large island about half way between the main island of Okinawa and Kyushu. Technically part of Kagoshima today, it was part of the independent Ryukyu Kingdom that flourished in the 14th to 17th centuries, and residents there still feel more Ryukyuan than Japanese. It is a stunningly beautiful island, with magnificent beaches, bays, mountains, and forests, and it attracts scuba divers and surfers from around the world. Many cruisers rush by on their way to/from the Japanese mainland, but Amami is a special destination in its own right.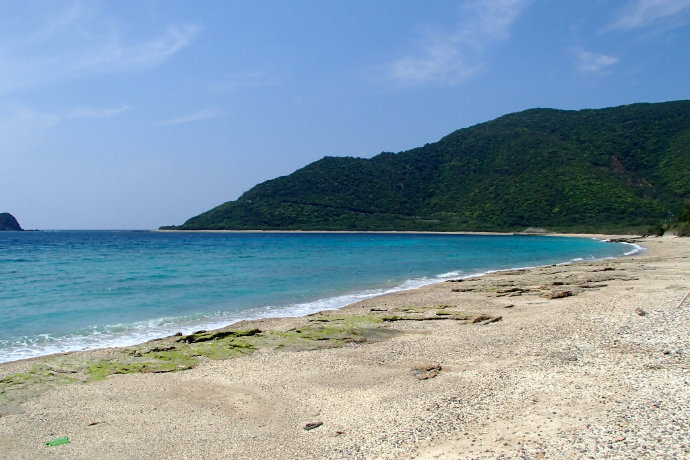 Yuge
Yuge Island, in the Seto Inland Sea, is a popular destination for cruisers, Japanese and foreign. Its Umi no Eki (Sea Station) is, in my opinion, the best in Japan - lovely location, new floating docks with power and water, a clubhouse with showers, washing machine, and WiFi, garbage drop-off, near supermarkets, restaurants, and an oceanview spa…and all for less than ¥100/night. It's also a great place to sit out a typhoon.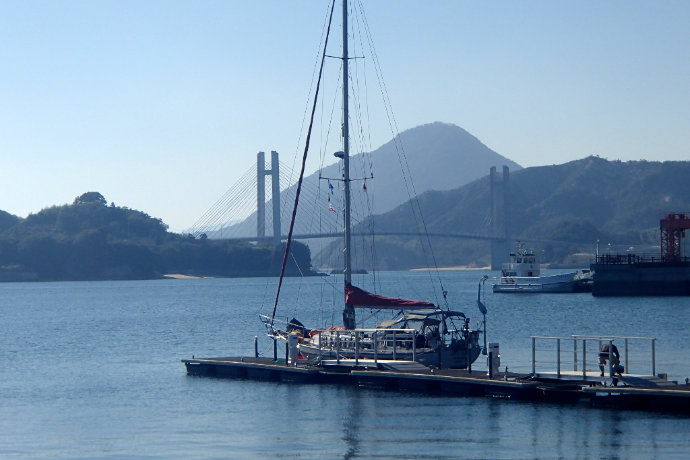 Yumenoshima Marina
One of the main reasons that cruisers decide to go up the Pacific coast is that they want to visit Tokyo, which is indeed one of the greatest cities in the world. The best base for Tokyo sightseeing is Yumenoshima Marina, at the far northern end of Tokyo Bay (so a full day passage from the entrance). The marina itself has excellent facilities and helpful staff, and it's less than 30 minutes by walk/train to Ginza and beyond to the other wonders of Tokyo.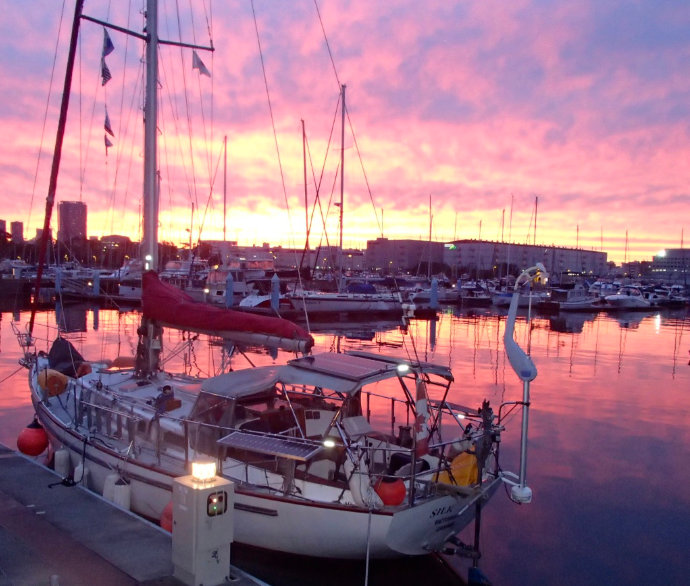 Japan Cruising Routes
Recent "Kirk's Take" Columns