Summary and Special Tips
In this seventh and final installment of the Japan Cruising Route series, I provide some miscellaneous information to help cruisers plan their passages to, in, and from Japan.
The photos accompanying this article are of some of the friendly people I have met in my six years of cruising Japan. The people, with their spirit of omotenashi hospitality, is the No. 1 reason why Japan is, in my opinion, one of the world's great cruising grounds.
Paperwork
To enter Japan, one must file a Pre-Arrival Procedure Form with the appropriate Coast Guard office 24 hours before arriving (most cruisers submit it before leaving their last port). The Coast Guard office may contact the local Quarantine, Customs, and Immigration offices on your behalf or they may tell you to contact them yourself. In some ports, one also has to reserve (and pay for) a moorage spot to clear in.
Most foreigners can get a 90-day (180-day for some nationalities) short-stay visa upon arrival. Although, technically, one can get an extension within Japan, most cruisers make a quick overseas trip, usually to Korea, and then return on a new visa. The rule is that a foreigner can only stay in Japan for a total of 180 days in a year, counting from the date of first entry, but cruisers can usually "push the envelope," staying for about 250 days/year with multiple in/out trips, for three or four years (one cruiser managed to do that for eight years!).
Of Japan's 3,000 ports, only about five percent (all the large commercial ports) are open to foreign boats. For the other 95%, one has to obtain a Closed Port Permit, which gives the foreign boat permission to enter all Closed Ports and is valid indefinitely. It takes about a week to get the Permit after submitting the application, but one can apply before arriving in Japan.
Technically, one is required to submit Port Entry/Exit paperwork with the Coast Guard office whenever one arrives at and leaves an Open Port. In practice, though, that requirement is rarely enforced for cruisers. In my case, after a year of diligently contacting each Coast Guard office and filing the required paperwork, I realized that they really didn't want to deal with small cruising boats, so I let them contact me. I always have my AIS in transmit mode so they knew where to find me, but they very rarely visited. However, a few ports, like Nagasaki, Yokohama, and Hakodate, are "by the book" and will require the paperwork.
A bigger issue is the relatively recent requirement to do Customs paperwork in all ports, Open and Closed. That is a REAL hassle, but the requirement is waived if one has a Customs Naikosen Permit (which essentially makes one's boat a domestic boat for Customs purposes). However, local Customs officials are often unfamiliar with the Naikosen Permit or are unwilling to issue it. The inconsistent application of the Naikosen Permit policy is a source of considerable frustration for foreign cruisers. The Naikosen Permit should be obtained at one's first port of entry and cruisers should be "politely forceful" in trying to get one.
There are no fees for any Japanese paperwork.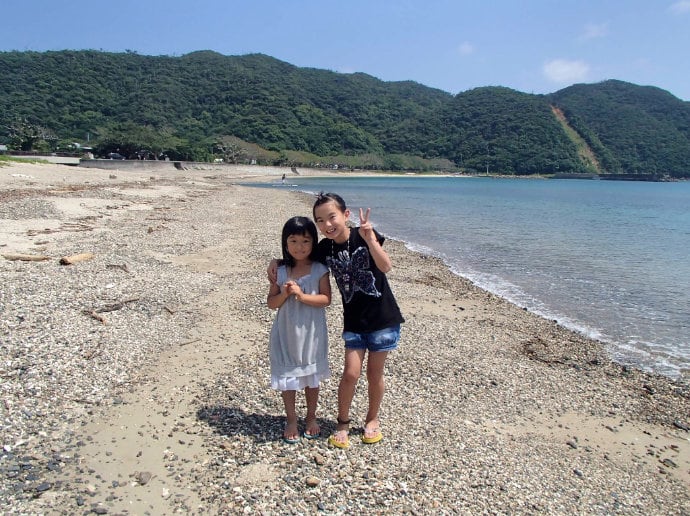 Leaving a Boat in Japan
Although visa policies limit how long a foreigner can stay in Japan, there are no limits on how long a foreign boat can stay in Japan and there are no import duties or other fees for leaving the boat in Japan. I know of several foreign cruisers who came to Japan, fell in love (with the country and/or a local!), and settled here, even taking up permanent residency, but leaving their boat foreign registered for years or even decades. A Belgian couple leaves their boat full time in Japan, cruising here for six months and spending the other six months at their Philippine condo. As for me, my boat remained Canadian flagged for the six years that I cruised Japan, only switching her to local registration when I sold her to a Japanese buyer.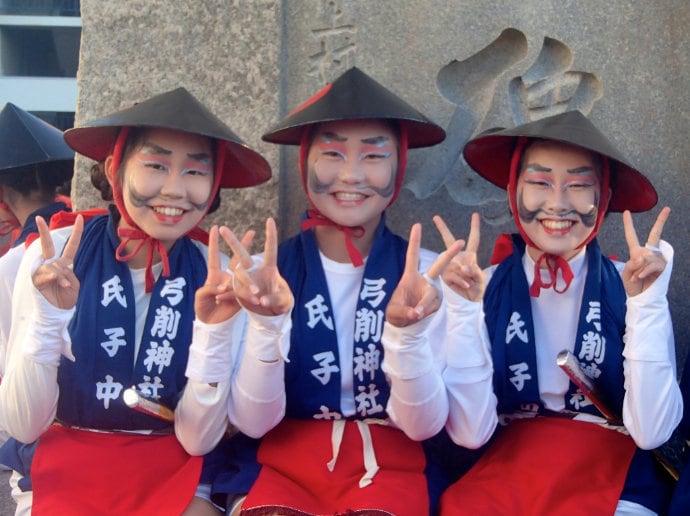 Arriving from the East and Southeast
Cruisers coming from Hawaii, the North America mainland, and the South Pacific have many Open Ports to choose from when considering where to clear in. Yokohama and Wakayama are two relatively convenient and popular options. Even more convenient, though, is the island of Chichijima in the Ogasawara Islands, which is part of, but 525NMs south of, Tokyo. It is not, technically, an Open Port, so cruisers who clear in there are sometimes told that they must later "officially" clear in at an Open Port on the mainland. It seems impossible to get a Customs Naikosen Permit there.
It is possible to clear out of Japan from Chichijima.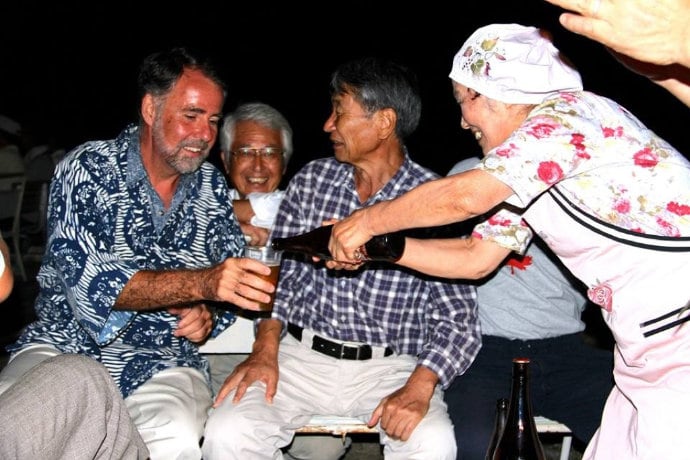 Going to the North America Mainland
As discussed in other parts of this Japan Cruising Routes series, cruisers heading to North America typically leave from Hokkaido and go to Alaska, usually going through the Aleutian Islands to Dutch Harbor and beyond. Some cruisers, however, want to avoid the "detour" to Alaska and so try to go non-stop from Japan to the North America mainland. Although that looks like a good option in theory, in practice it seems very difficult. In the spring or early summer, when one would try such a passage, a string of powerful low-pressure systems move from southwest to northeast toward Alaska, hammering any boats in their path. I know three cruisers aiming for the Pacific Northwest that ended up in Alaska; two that were aiming for Canada but got blown to Hokkaido before going to Alaska; and one that did make the passage, but in 68 days! I do know one boat that successfully did the passage, from Hakodate to Victoria, Canada, in 35 days - they were luckily able to catch the backside of every passing low and were essentially sling-shot across the Pacific!
So, yes, it's possible to go directly from Japan to the North America mainland, but it's not easy and success is not guaranteed.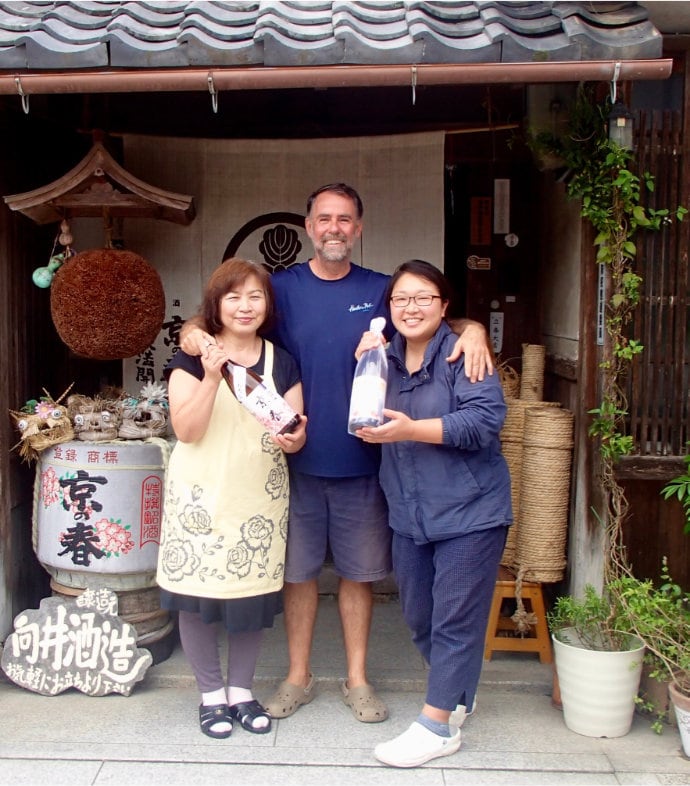 I hope that this Japan Cruising Routes series has provided cruisers with a better appreciation of why Japan is such a wonderful cruising ground and of how to make the most of their time here. Of course, these are just a few of Japan's possible cruising routes. The number and variety of possible routes is limited only by one's imagination….and time. Feel free to contact me about customizing a Japan cruising route to suit your interests and schedule.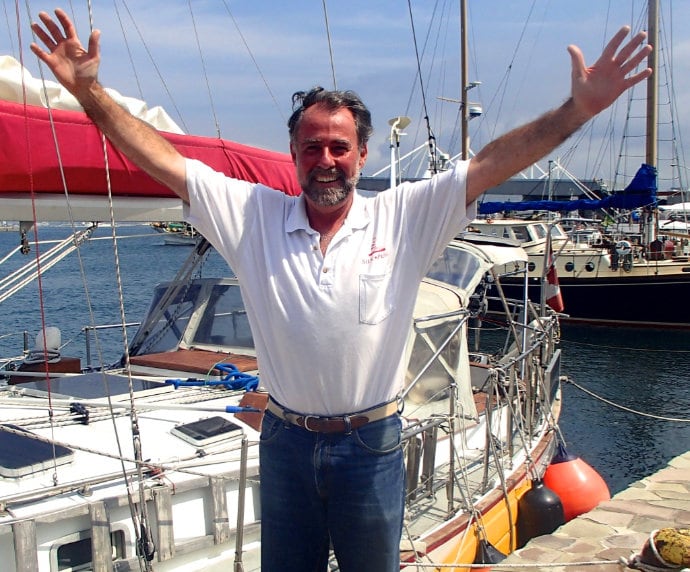 Japan Cruising Routes